The Chubb Bermuda Triangle Challenge is excited to announce that Marathon Tours is our exclusive tour operator for runners from North America!
Please click on the logo below for information about the 2024 Chubb Bermuda Triangle Challenge VIP Package at the Hamilton Princess, with special features to make your race weekend extra exciting! You can also reach them directly by emailing [email protected] or calling 617-242-7845.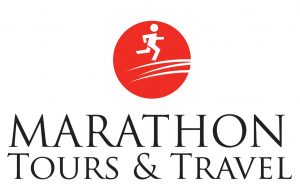 Hamilton Princess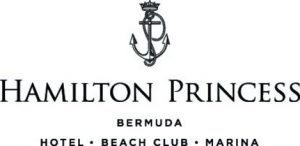 Join us at the Hamilton Princess, the race headquarters for the Chubb Bermuda Triangle Challenge, where you can experience historic splendor and modern luxury. For over a century, the iconic "Pink Palace" has embraced Bermuda's elite travelers.
Spend time before and after your race in the stunning infinity edge resort pool, with uninterrupted views of Hamilton Harbor, where you can relax at the pool bar with a cocktail or grab a leisurely bite to eat. You can also unwind in the Exhale Spa with outdoor yoga classes, a zen lounge, and a full menu of head-to-toe treatments to soothe your body, mind, and spirit.
The Hamilton Princess also offers luxury shopping in the exclusive Retail Arcade, as well as a Prince & Princess Kid's Club where children can participate in a variety of full-supervised activities with camp staff. On-property dining options include the 1609 Bar and Restaurant, the Crown and Anchor lounge, and the Beach Club, as well as both in-room and poolside dining.
For more information and to reserve your room, call toll free at 1-888-495-4173. You can also book online at: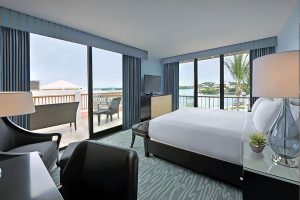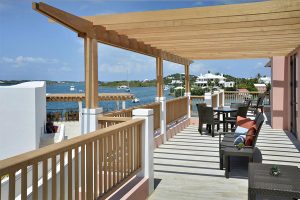 Grotto Bay

You are invited to explore all 21 acres of naturally landscaped gardens, including two natural crystal cave pools.
At Grotto Bay Beach Resort, your pleasure is guaranteed.
Special room packages are available to 2024 Chubb Bermuda Triangle Challenge participants (be sure to mention if calling to make reservations). In addition, a variety of extras are available to ensure your weekend strikes the right balance between the active traveler in you and some well-deserved down time. These include a discount at Natura Spa, a pasta dinner on Saturday night, and a victory happy hour celebration on Sunday evening.
For more information and to reserve your room, call toll free at 1-855-447-6886, or see details and access online booking at: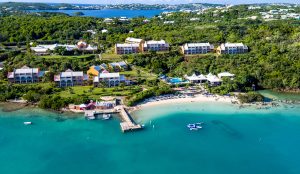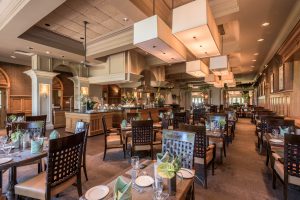 Cambridge Beaches Spa & Resort

Experience Bermuda In Its Most Storied Destination
Steeped in tradition and Bermuda history, Cambridge Beaches has been a treasured destination for oceanfront escapes since 1923. With authentic cottage accommodations, dedicated service, and a wealth of amenities – there's truly no better way to experience the luxuries of Bermuda.
Today, the 23-acre property includes more than eighty spacious and beautifully appointed suites, each with private outdoor space and waterfront views. 4 private beaches and 2 private coves were meant for discover and exploration, while an infinity-edge swimming pool overlooks Mangrove Bay.
Health, wellness, and experiential amenities abound relax entirely in or full-service spa, enjoy two of our waterfront restaurants serving the freshest ingredients, and specialize in a variety of cuisines and island classics.
Cambridge Beaches is the closest resort to the PwC Bermuda Marathon starting line, just located 5 minutes from Dockyard. Our special 4-night package rate includes: round-trip airport transfer, breakfast daily, welcome amenity, welcome reception, pre-race dinner, $25 spa credit, a shuttle ride from Cambridge Beaches into Dockyard for the race start, and a one way token to catch the fast ferry from Hamilton to Dockyard after the Bermuda Triangle Challenge finish festival on Sunday.
For more information and to reserve your room, call toll free at +1 (844) 288 2121. You can also book online at: