Sunday, January, 15, 2023
7:00am
Finish: Barr's Bay Park, Pitts Bay Road, Hamilton
In 2020, the PwC Bermuda Marathon course was changed from two 13.1-mile loops to a point-to-point course that starts on the west end of the island in the historic Royal Naval Dockyard. This new course offers participants a one-of-a-kind running tour of the island, past some of Bermuda's most famous beaches and historic sites. Along with the course change, the new marathon features more frequent aid stations, rum stops sponsored by Gosling's, and a variety of on-course entertainment and cheering squads to keep your spirits high as you head to the finish line.
Don't forget: if you're looking for an extra challenge, you can run 3 races in 3 days as part of the Chubb Full Bermuda Triangle Challenge, which includes the Butterfield Mile, the BF&M 10k, and the PwC Bermuda Marathon. 3 races, 4 medals, and a high-quality Finisher's Jacket to wear with pride!
Amenities
Participants in the PwC Bermuda Marathon will receive a 2023 Chubb Bermuda Triangle Challenge technical t-shirt (men's and women's sizes available), a custom 2023 PwC Bermuda Marathon Finisher's Medal, a custom finisher's certificate, a swag bag, and a virtual race bag. In addition, everyone is invited to celebrate their accomplishments at the post-race Finisher's Festival in Barr's Bay Park, featuring music, free food and snacks (including Oscar Mayer hot dogs, Nature Valley granola bars, and Haagen Dazs ice cream) courtesy of Butterfield and Vallis, locally brewed beer courtesy of Bermuda Craft Brewing, and rum cocktails courtesy of Gosling's.
Participants that register online after November 1, 2022, or wait to register during the Race Expo, will not be guaranteed the correct sized technical t-shirt. Register early to avoid disappointment! Please note that Challenge participants and people that register for more than one race (e.g., the 10k and the half) will only receive one shirt.
Course Description
After departing Dockyard, runners will have the opportunity to run along the scenic, quiet Bermuda Railway Trail for approximately 4.3 miles through Somerset and into Southampton, leaving the trail briefly to run over the iconic Somerset Bridge, the world's smallest drawbridge. The course will pass by some of Bermuda's most famous beaches, including Horseshoe Bay, Jobson's Cove, and Warwick Long Bay. Runners will join the half marathon course just after mile 14 and follow the remaining 12 miles of the PwC Bermuda Half Marathon course to the finish line near Barr's Bay Park in Hamilton.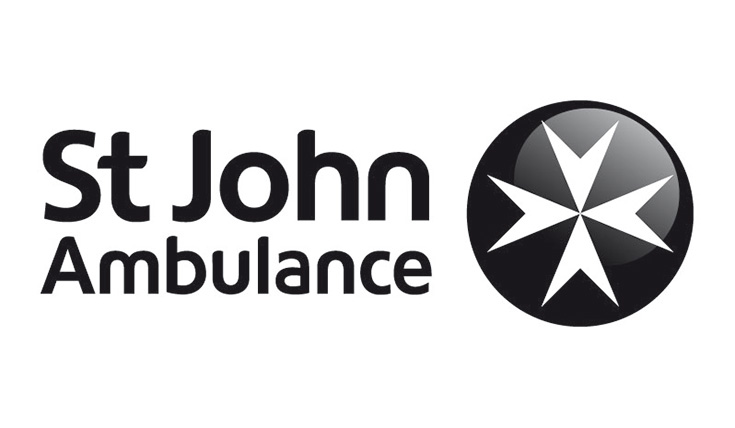 On-course medical support during the PwC Bermuda Marathon and at the finish line is provided by St. John Ambulance.
Getting to the Start
A ferry will be provided to take marathon runners from Hamilton to the Royal Naval Dockyard.  The ferry will leave Albuoy's Point in Hamilton (which is located next to the Hamilton Ferry Terminal) at 5:30am sharp on Sunday, January 15th.  The journey is about 30 minutes and the boat arrives at the Royal Naval Dockyard at 6:00am.  Runners participating in the Bermuda Marathon are encouraged to take the ferry.  The ferry is free to all marathon runners who present their runner bib number at Albuoy's Point.  Please do not be late for the ferry!
If you are not planning to take the free ferry, and you wish to make your own way to the Royal Naval Dockyard, there are parking facilities there and areas to disembark (if you are coming by taxi or bus).
At the Royal Naval Dockyard, there will be toilet facilities, a drop area, as well as Highland Spring water, Powerade, coffee, tea, and pastries.
"The new marathon delivered: great new start and spectacular route!"
"I love the new point-to-point marathon course. And of course the whole vibe of being in Bermuda, with its kind people, nice weather, and beautiful scenery. This is one of my favorite events every year!"
"I ran this as my 50th marathon and it was everything I had hoped it would be!"
Time & Age Limits
Please note you must be at least 16 years of age on Sunday, January 15, 2023 to participate in this event. There is a 6:00 time limit on the PwC Bermuda Marathon.
In order to comply with our agreement with the Government of Bermuda, streets along the route will be reopened to vehicular traffic on a set schedule. Runners are advised to stay on the LEFT side of the road.
Awards
The awards ceremony for the PwC Bermuda Marathon will take place on Sunday, January 15th in Barr's Bay Park beginning at 11:30am. Cash prize awards will be presented in the following categories: male and female overall (no age group):
First place: $500
Second place: $250
Third place: $100
There will be no cash awards for age group winners. However, age group commemorative awards (plaques) will be presented for both male and female runners in the following categories: 16-19, 20-29, 30-39, 40-49, 50-59, 60-69, 70+
Event Records
Old Course
Elena Makolova – 2:40:32 (Russia), 2002
Andy Holden – 2:15:20 (Great Britain), 1980
New Course
Megan Gubbins  – 3:10:52 (USA), 2020
Bryan Morseman – 2:28:52 (USA), 2020