Sunday, January 15, 2023
9:00am
Start: In front of the Hamilton Princess, 76 Pitts Bay Road, Hamilton
Finish: Barr's Bay Park, Pitts Bay Road, Hamilton
Looking for a chance to run in paradise? The PwC Bermuda Half Marathon enjoys many breathtaking vistas of Bermuda's South and North coasts.  The rolling course takes runners along 13.1 miles that feature Bermuda's beaches and coastline, the vast blue North Atlantic Ocean, brightly colored houses and cottages, lush greenery, and fascinating architecture. Keep your eyes out for scenic points at John Smith's Bay, Flatts Village, and along North Shore Road (shown on the course map). The PwC Bermuda Half Marathon also features on-course entertainment, ample aid stations, and rum stops sponsored by Gosling's.
Don't forget: if you're looking for an extra challenge, you can run 3 races in 3 days as part of the Chubb Half Bermuda Triangle Challenge, which includes the Butterfield Mile, the BF&M 10k, and the PwC Bermuda Half Marathon. 3 races, 4 medals, and a high-quality Finisher's Jacket to wear with pride!
Amenities
Participants in the PwC Bermuda Half Marathon will receive a 2023 Chubb Bermuda Triangle Challenge technical t-shirt (men's and women's sizes available), a custom 2023 PwC Bermuda Half Marathon Finisher's Medal, a custom finisher's certificate, a swag bag, and a virtual race bag. In addition, everyone is invited to celebrate their accomplishments at the post-race Finisher's Festival in Barr's Bay Park, featuring music, free food and snacks (including Oscar Mayer hot dogs, Nature Valley granola bars, and Haagen Dazs ice cream) courtesy of Butterfield and Vallis, locally brewed beer courtesy of Bermuda Craft Brewing, and rum cocktails courtesy of Gosling's.
Participants that register online after November 1, 2022, or wait to register during the Race Expo, will not be guaranteed the correct sized technical t-shirt. Register early to avoid disappointment! Please note that Challenge participants and people that register for more than one race (e.g., the 10k and the half) will only receive one shirt.
Course Description
The PwC Bermuda Half Marathon course will begin in front of the Hamilton Princess Hotel on Pitts Bay Road just outside the City of Hamilton. Participants will run east toward Front Street and Trimingham Hill. Runners will then turn east on South Shore Road and continue on the scenic South Shore Road for approximately 4 miles. Runner will then turn left on Devil's Hole Hill Road to Harrington Sound Road where the runners will head west. The course continues into Flatts Village and runs along the beautiful and scenic North Shore Road for approximately 4.5 miles. At the end of North Shore Road, runners will turn left onto St. John's Road and back toward the finish on Pitts Bay Road at Barr's Bay Park.
Barr's Bay Park start/finish zone area will be open to runners at 7:30am on Sunday, January 15th for bag drop, toilet facilities, and a pre-race warmup.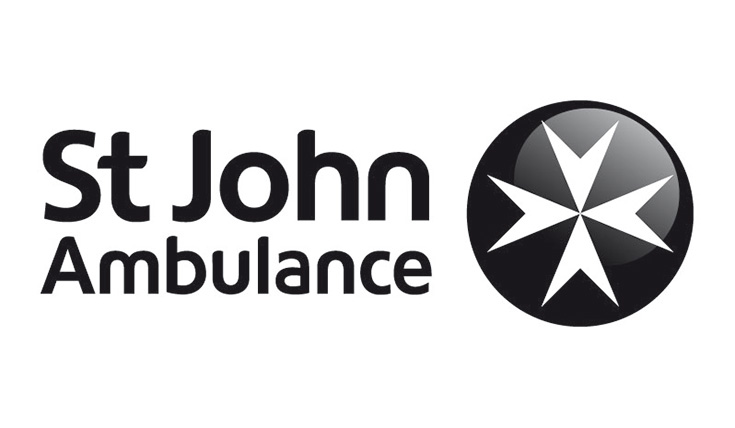 On-course medical support during the PwC Bermuda Half Marathon and at the finish line is provided by St. John Ambulance.
"Great, scenic courses with a unique atmosphere; awesome volunteers and fellow runners; and, of course, Bermuda itself and its spirit."
"This was my first time in Bermuda. The scenery seems to be out of a dream – beautiful beaches and landscape! The race organization was perfect and flawless. I've done several races and have rarely seen this level of professionalism!"
Time & Age Limits
Please note you must be at least 16 years of age on Sunday, January 15, 2023 to participate in this event. There is a 4:00 time limit on the PwC Bermuda Half Marathon.
In order to comply with our agreement with the Government of Bermuda, streets along the route will be reopened to vehicular traffic on a set schedule. Runners are advised to stay on the LEFT side of the road.
Awards
The awards ceremony for the PwC Bermuda Half Marathon will take place on Sunday, January 15th in Barr's Bay Park beginning at 11:30am. Cash prize awards will be presented in the following categories: male and female overall (no age group):
First place: $500
Second place: $250
Third place: $100
There will be no cash awards for age group winners. However, age group commemorative awards (plaques) will be presented for both male and female runners in the following categories: 16-19, 20-29, 30-39, 40-49, 50-59, 60-69, 70+
Event Records
Old Course
Elfenesh Alemu – 1:10:57 (Ethiopia), 2004
Jordan Chipangama  – 1:04:21 (Zambia), 2014
New Course
Nuhamin Bogale Ashame – 1:18:09 (Ethiopia), 2020
Abdulmenan Kasim Gelatu – 1:07:42 (Ethiopia), 2020